Profile
Results
We work with you on a personal level to determine the best solutions for your unique needs, then leverage our seasoned expertise to achieve the best possible results.
Relationships
We are your trusted partner in success. Our firm is large enough to offer a full range of professional services at a fair price, but small enough to give you the individual attention that you deserve.
Relief
Rest assured that when a need arises, our firm is ready and capable to handle everything for you so you can focus on what matters most to you.
---
Staff Profiles
Joell Adams graduated from Northern Arizona University with a BSBA in Finance and a BA in Spanish. She worked in management, accounting and finance for many years as a consultant, and ran a durable medical equipment company as the COO for 6 years in Florida. She then returned to school in a graduate program for a Master's in Accounting from University of Phoenix. In 2010, she started her consulting business, which focused on small to medium size businesses and non-for-profit entities. She built her business around accounting, human resources, risk management, internal controls, forensic and finance consulting. The focus of her company is to offer small businesses a part-time Controller/CFO in order to create solid business processes and forward thinking tax, retirement and exit strategies for business owners. With regards to non-for-profits, she creates an accounting system that prevents and detects fraud and makes annual audits go smoothly. As a registered tax return preparer, for almost 20 years with the IRS, she prepares 1040's, 1041's, 1120's and 1065 forms and in 2019 became an Enrolled Agent.  She also provides human resource consulting, insurance and liability consulting, and payroll services.
---
Ronny Hudson graduated from Arizona State University with a BSBS in Finance. He returned to school in a graduate program for Master's in Accounting from University of Phoenix, where he met Joell Adams. They worked on the same team for 18 months and he came on as junior accountant in 2011. As a junior accountant, he works with clients to set up and maintain the monthly bookkeeping, payroll, insurance, invoicing, payables and reconciliations. He also assists in preparing tax returns and does financial analysis projects for various clients.
---
Alina came to work for Joell in 2016 as a Project Administrator with a degree in Business Administration. Her background is in office administration and property management. Her organization skills have been key to CFA's business. She is an integral part of the team as she controls the flow of tax work that comes into the office. She organizes, creates digital copies and assists in monthly bookkeeping clients.
---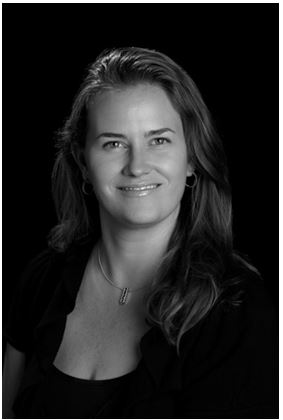 Jennifer Smith-Izzo, a local of Phoenix, Arizona, has a Bachelor of Arts in Environmental Studies from the George Washington University in Washington DC.  From here she went on to complete a dual master's degree program in Arizona– she received her Master's in Business Administration (MBA) from Arizona State University West in 1999 and then completed a Master's in International Management (MIM) focusing on Spanish and marketing from Thunderbird Global School of International Management in 2000.  Following this, Jennifer moved to Switzerland to help establish and run a training center for a start-up language school.  From there she returned to the United States and started a personal chef business while also managing the finances and administration of her family's construction firm.  She also worked in accounting for a graphic designer and in vendor sales for several large events.   Since 2012 she has been managing a large group of employees and can assist in navigating HR-related questions and policies from that experience.  She is also a notary public.